M2 Cloud Viewer
M2 is a software solution that works with off-the-shelf radars to provide 24/7 situational awareness of nearshore marine environments anywhere in the world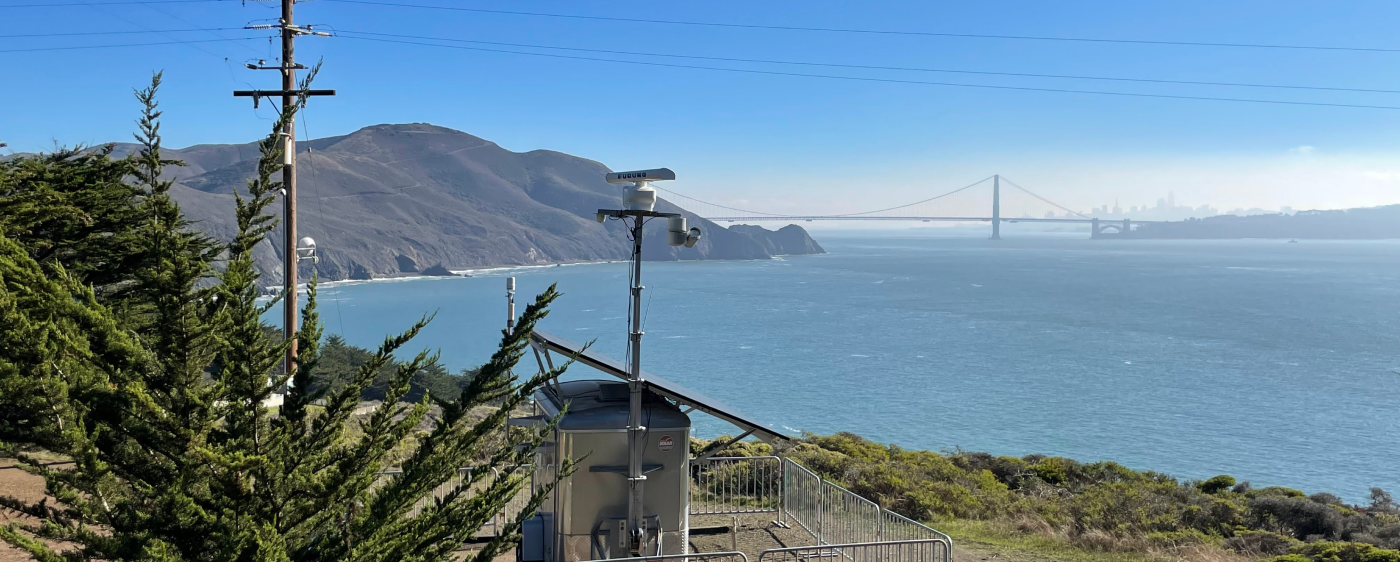 M2 Overview
ProtectedSeas Marine Monitor (M2) software improves coastal vessel monitoring through affordable, easy-to-use technology that enhances the protection of marine resources. Via the M2 Viewer, users can remotely access M2 data from the internet to view site activity in real-time; playback recorded vessel tracks for further analysis; and view reports of vessel activity based on location and time of day.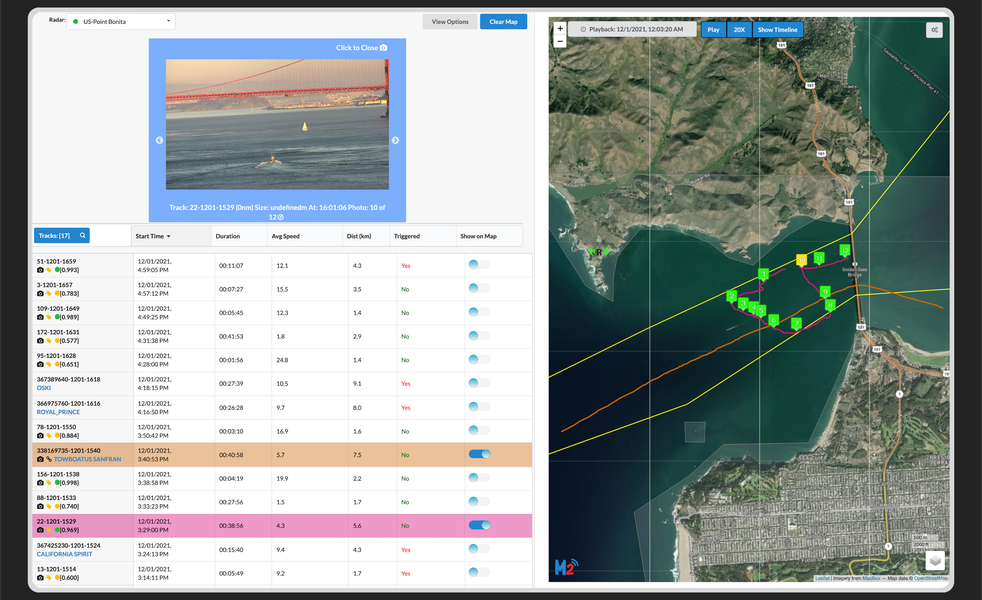 M2 Software Features
Key Benefits
24/7 real-time monitoring and data collection
Strategic engagement with vessels in restricted areas
Increased protection of vulnerable marine ecosystems
Saves time and money
Technical support from experienced marine-management practitioners
Key Features
Easy-to-use interface providing online access for:
Detection of small boats out to 5 miles
Live view and playback of recorded tracks
Filtered search capabilities for data analysis
Customizable security and exclusion zones with alarms sent via SMS or email
Automated reporting of activity based on time-of-day and location
Integration with infrared and daylight pan-tilt cameras for vessel identification
Raw radar overlay over maps and charts for analysis of faint signals
AIS integration including automatic track association with radar targets
Full access and control of remotely deployed systems
Artificial intelligence (AI) used to reduce false targets and increase target confidence
Optional integration with the Mobile Marine Monitor (M3) platform, an off-grid transportable trailer system for remote area deployments
M2 is an End to End Solution
24/7 Real Time Monitoring out to 5 Nautical Miles

Low cost solution to provide 24/7 situational awareness of the nearshore marine environment regardless of time of day or weather conditions.

Strategic Engagement

Customized alerts and reports based on human use patterns for calculated mission planning.

100% Autonomous and Remotely Operated

Operates without human involvement and can be controlled, managed, and operated anywhere in the world.

Technical Support

Remote support from experienced marine management practitioners, anytime you need it.
Contact our team to learn more about M2!