M2 Blog
How does M2 use radar?

Expanding on a Traditional Tool
Posted by M2 Team
October 18, 2023
For many of us, we are accustomed to using radar in our daily lives when checking weather reports. In the same way that meteorologists look for rain in radar imagery, vessel operators use their onboard radar antennas to locate other boats and sense their surroundings as they navigate through the water.
M2 also utilizes radar to locate boats, but it typically does this from a fixed location on shore. The radar system identifies vessel positions in the imagery, and M2 software logs those positions over time. These data inform patrolling efforts in real-time and power analytical reports on activity. While the imagery collected from satellite-based radar—known as synthetic aperture radar (SAR)—is an exciting recent development in vessel monitoring, the accessibility of land-based, commercial radar and its ability to provide persistent, 24/7 monitoring makes M2 a practical choice for active management and robust data collection.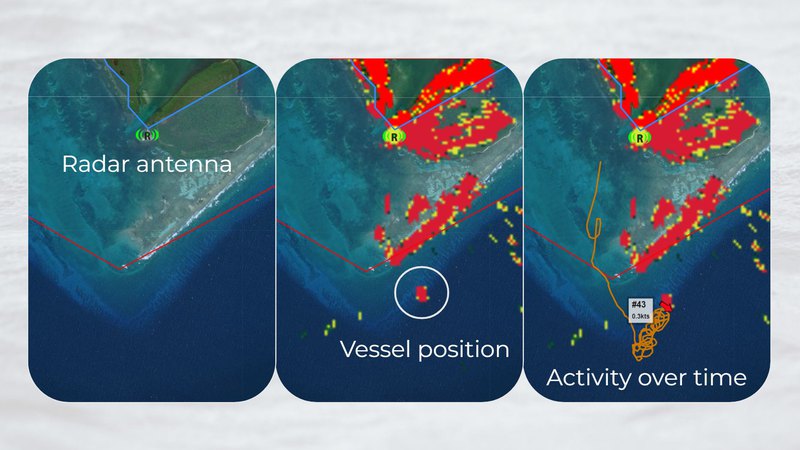 Contact our team to learn more about M2!